The Globe is an historic inn with tales a-plenty to tell. Since 1610 curious minds and deep thinkers, merry souls and discerning drinkers have whiled away the hours within its walls.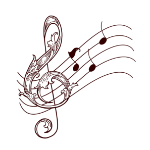 The night drave on wi' sangs and clatter; And ay the ale was growing better: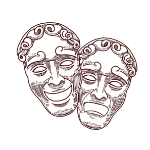 Ever since Robert Burns' era, The Globe Inn has welcomed generations of thespians and patrons from The Theatre Royal, Dumfries, Scotland's oldest working theatre (est. 1792).
A WARM WELCOME
EAT, DRINK AND BE MERRY
Enter The Globe from the narrow close, turn right, past the Snug to enter the main bar and restaurant, where great ales and whiskies, delicious food and a warm welcome awaits. Lovingly refurbished, you can relax and enjoy yourself amidst classic scenes from Tam o'Shanter depicted in three stained glass panels and an epic mural.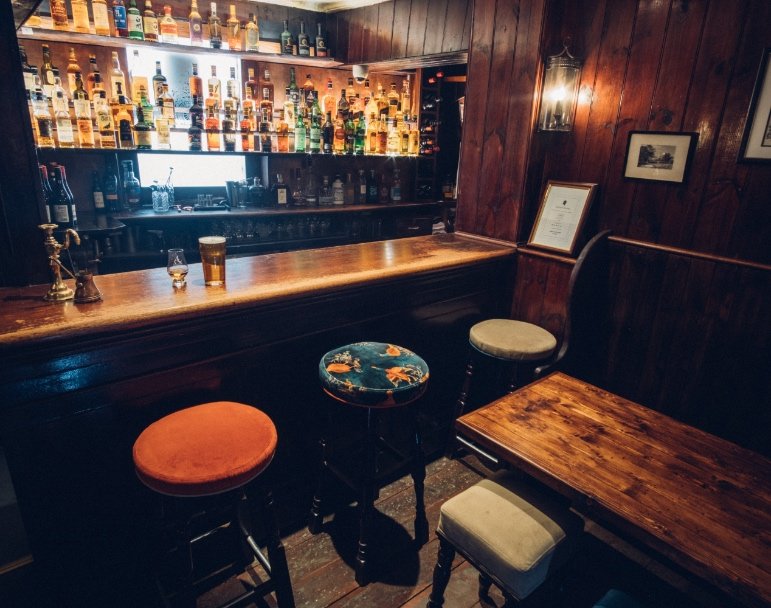 THE SNUG
The Globe's 'Snug' is one of Scotland's smallest and most iconic howffs. In Burns' day it was possibly a tack room. Today its warm and cosy atmosphere makes it… unco guid tae hae a wee dram or twae an' a guid blether.
Culinary fusion at its best
1610 RESTAURANT
Experience the Globe's rich history whilst enjoying a leisurely luncheon or a delicious evening meal in our atmospheric '1610 Restaurant'. You'll be in the capable and welcoming hands of our front-of-house team as you savour our contemporary take on Scottish fare, prepared with imagination and skill by our Michelin-experienced chefs. 1610 is perfect for intimate tables for two, family or group celebrations and business entertaining.
READ MORE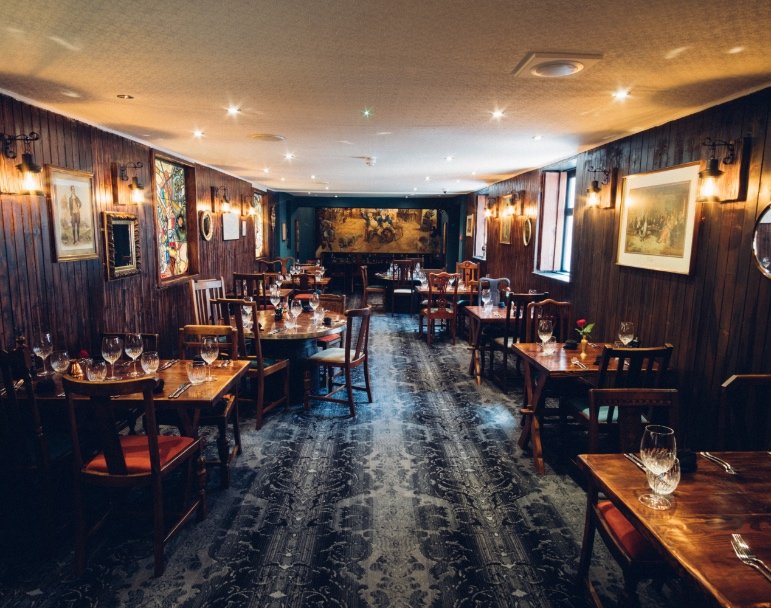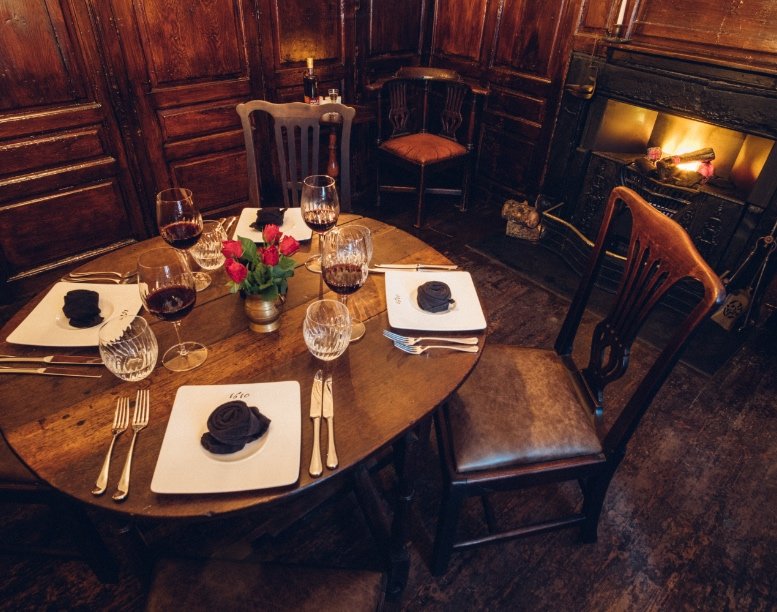 ROBERT BURNS
Burns' association with the Globe Inn is very well recorded. In a poignant letter to his publisher George Thomson in Edinburgh, a few short weeks before his untimely death on July 21st, 1796, Burns wrote affectionately of The Globe being '…my Howff, where our friend Clarke and I have had many a merry squeeze'.