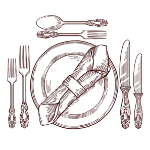 Dine with up to 30 of your friends, family or colleagues, in our stunning antique-furnished dining room.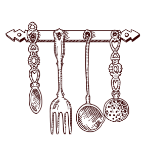 This is The Globe's original kitchen where landlady, Mrs Hyslop, once cooked for Robert Burns
(seats up to 6 diners).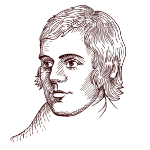 Sit at his chair and dine at his table, this is the room where Robert Burns ate, drank, recited and cavorted (seats up to 4 diners).
A HISTORIC SETTING
BOOK YOUR PRIVATE GATHERING
With two superb set lunch and dinner menu options, an excellent choice of beverage packages, video conferencing facilities and uninterrupted privacy, our Grand Dining Room is the perfect space to host your gathering (seats up to 30 diners).
ENQUIRE NOW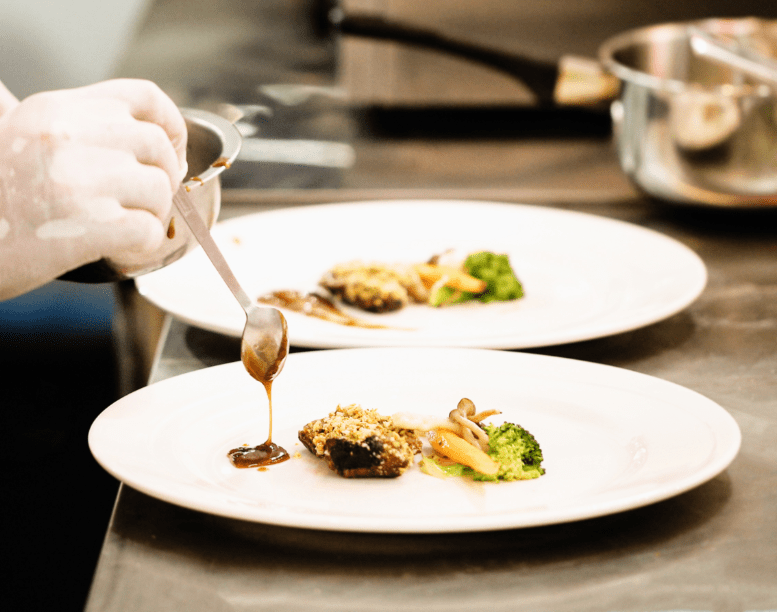 Celebrate in style
gRAND DINING ROOM
This long and elegant room, with its authentic wood-panelling, is allegedly where the idea of the Howff Club was first conceived in 1889. Since then it has served many purposes including, most recently, the landlady's apartment. On stripping out the partition walls, the majesty of this 'lost' room finally revealed itself and the idea of a private meeting and dining room was born.
Most of the original features, including the fireplace, wooden panelling and vaulted ceiling, have been retained and restored. Now furnished with locally sourced period antiques and a grand dining table made by local designer and furniture maker, Ian Cameron-Smith, The Globe's Grand Dining Room is the ideal location for social gatherings and business meetings. You'll find it perfectly located in the centre of Dumfries with ample parking.
DINE IN
MRS HYSLOP'S KITCHEN
Since 1610, The Globe has entertained travellers, diners and drinkers. Over the years, many a meal would have been prepared in this kitchen by Mrs Hyslop and the cooks that preceded and succeeded her.
Original 18th century kitchen
DINE IN MRS HYSLOP'S KITCHEN
The reputation of The Globe was known far and wide and undoubtedly hosted many interesting, and also some highly dubious, characters – and now you have the chance to follow in that legacy and dine where Mrs Hyslop once cooked. The very same room where she conjured up countless meals, over many years, for weary travellers, dignitaries, royalty, thespians, politicians and locals, who all clamoured to be spoiled by her culinary prowess.
Around a table for 6 guests, you can choose one of the excellent set menus that Jonathan Brett and his team have created, along with interesting beverage pairings and entertainment options to complete this unique experience.
DINE WITH THE BARD
BURNS' DINING ROOM
Dine where Scotland's most revered poet once ate, drank, held court and recited verse. Whilst sitting around Burns' dining table, you can savour a bespoke 10 course food menu with perfectly paired beverages.
SEE FULL MENU
MAKE AN EQUIRY
Create your own experience
Culinary delights, beverage pairings and entertainment.
As this is one of the most special places in the world to dine, it's only fitting that you should be able to create your very own culinary experience. 
That's why your time around Burns' table can be tailored to suit your personal preferences. Just talk with our chef, Jonathan Brett, about dish choices, work with our bar team on the perfect drinks selection, and choose just the right entertainment for the occasion.
Rated one of the cosiest Pubs in Scotland
The Globe Inn – first established in 1610 and Robert Burns' favourite howff – combines rich and passionate history with a stunning and sympathetically refurbished restaurant and bar.
The most prominent of all the pubs associated with Robert Burns
The Globe is a shrine to Burns' life and times… Ancient timber panellings cover three tiny rooms – all of them museum pieces – with varnish upon varnish upon scuffed, knocked-about, well-worn surfaces.
Ranked No. 1
Most Historic Pubs in Scotland
Went to a Burns Night at this recently refurbished Inn. The menu was a starter of Haggis neeps and tatties with peated rascally cream. The main course was slow cooked rib of beef with dauphinoise potatoes and sprouts al cream. The food was fantastic, period.
Dumfries
Stunning food, excellent fine dining, the newly refreshed establishment was a joy from start to finish. Visited last Friday, beautiful 3 courses. Haggis, pork wellington and toffee apple trifle. Great service and atmosphere, would highly recommend. You will not be disappointed.
Glasgow
I had the venison carpaccio to start and the flavour was intense! Bright colours lifted the whole dish and the addition of dark chocolate gave such a natural sweet element. I then had the ox cheek. No other word than divine is acceptable to describe it! The cheeks melted in the mouth and were accompanied with a rich buttery pomme puree.
Dumfries
contact us
MAKE A PRIVATE DINING ENQUIRY