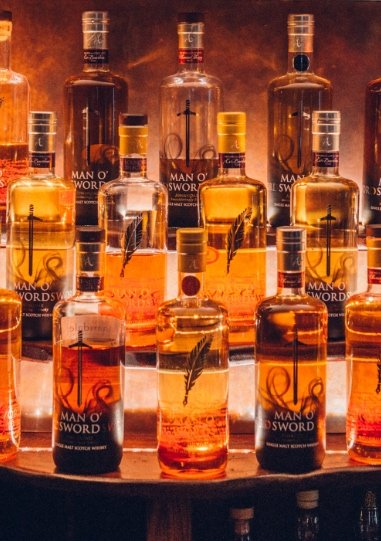 The Globe retains its roots as an inn, so you're welcome to pass the time at the bar or in the historic Snug. There you can select a dram from over 300 whiskies (the largest selection of Single Cask-Single Malts in the region), taste various local ales, savour exotic gins and rums, or enjoy an expertly mixed cocktail.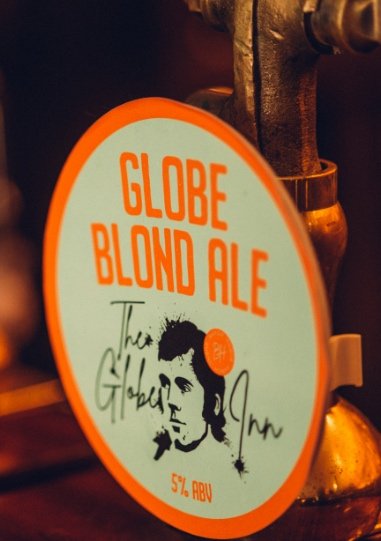 THE CHEFS
Experience a fusion of modern and classical culinary techniques thanks to Head Chef Jonathan Brett's Anglo-European groundings and Sous Chef Fraser Cameron's traditional Scottish roots. Their combined one and two star Michelin experience spans the generations, bringing together a wonderful range of influences and styles, delicious bold flavours and delicate hearty food.
SEE MENU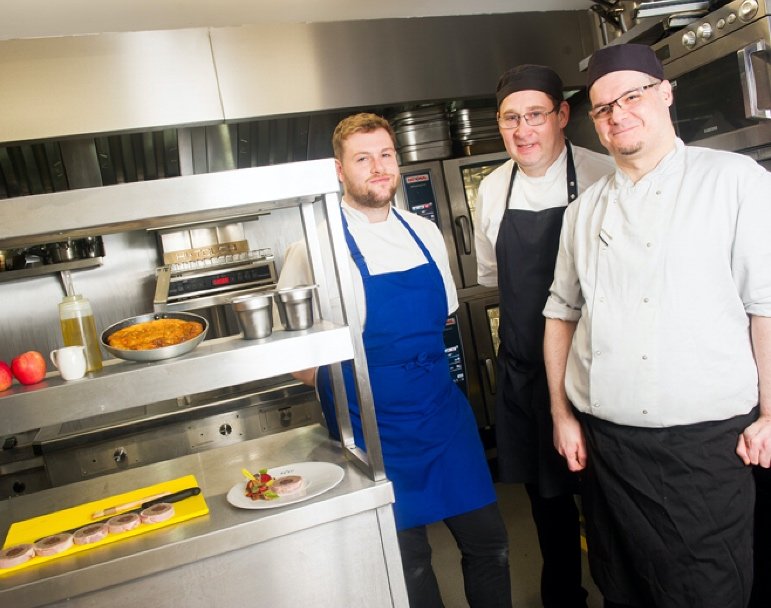 PRIVATE DINING
Bespoke menus and warm original features await you in our private dining rooms; Celebrate with friends and family, host corporate meetings and events, or partake in whisky tastings, all within the historic walls where Robert Burns, thespians, politicians and royalty once came to get unco happy.
SEE MENU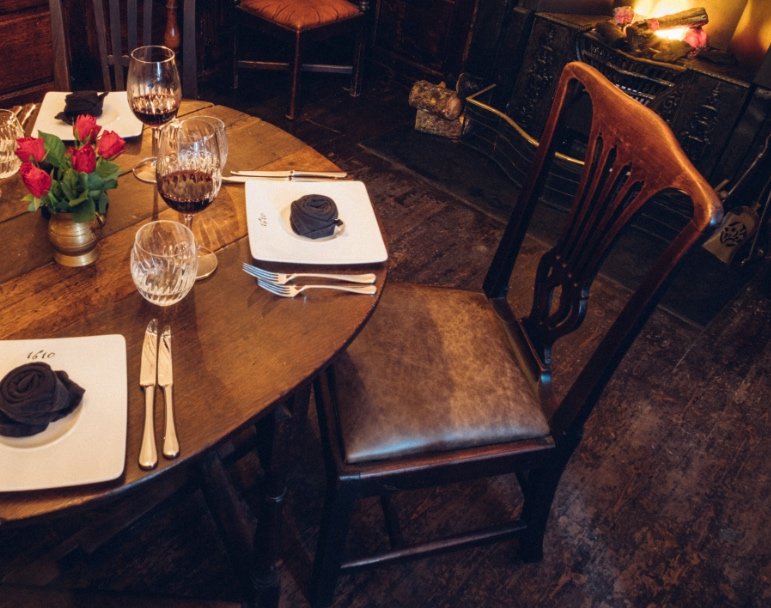 ROBERT BURNS
Visit the historic and lovingly restored rooms where Robert Burns ate, drank, recited, slept and otherwise entertained 'affairs of the heart'. Sit in his chair, dine from his table or read the verse that he etched into the windowpane of his bedchamber. Get intimate with the great man, his life and his legacy.
SEE MORE
Rated one of the cosiest Pubs in Scotland
The Globe Inn – first established in 1610 and Robert Burns' favourite howff – combines rich and passionate history with a stunning and sympathetically refurbished restaurant and bar.
The most prominent of all the pubs associated with Robert Burns
The Globe is a shrine to Burns' life and times… Ancient timber panellings cover three tiny rooms – all of them museum pieces – with varnish upon varnish upon scuffed, knocked-about, well-worn surfaces.
Ranked No. 1
Most Historic Pubs in Scotland
Went to a Burns Night at this recently refurbished Inn. The menu was a starter of Haggis neeps and tatties with peated rascally cream. The main course was slow cooked rib of beef with dauphinoise potatoes and sprouts al cream. The food was fantastic, period.
Dumfries
Stunning food, excellent fine dining, the newly refreshed establishment was a joy from start to finish. Visited last Friday, beautiful 3 courses. Haggis, pork wellington and toffee apple trifle. Great service and atmosphere, would highly recommend. You will not be disappointed.
Glasgow
I had the venison carpaccio to start and the flavour was intense! Bright colours lifted the whole dish and the addition of dark chocolate gave such a natural sweet element. I then had the ox cheek. No other word than divine is acceptable to describe it! The cheeks melted in the mouth and were accompanied with a rich buttery pomme puree.
Dumfries