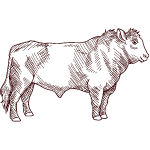 Sous Chef, Fraser Cameron is Chef Ambassador for Galloway Beef, suppliers to The Globe Inn.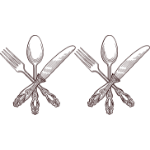 Both Jonathan Brett and Fraser Cameron worked for the late Andrew Fairlie; the only Scottish chef to achieve two Michelin Stars.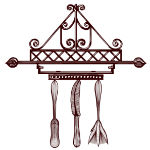 David Hyde, General Manager, led teams that won and retained a Michelin Star with Heston Blumenthal.
1610
ABOUT THE RESTAURANT
Within the walls of the atmospheric 1610 restaurant lies a new dimension to dining in Dumfries & Galloway – one that holds its head up high amongst the best in Scotland.
Pride and experience
Signature Dishes
The Globe is a place of passion and poetry and you can feel it in everything from the walls to the whisky, and most especially the food. With pride in their Anglo-Scottish roots and Michelin kitchen experience, our chefs, Jonathan and Fraser, have crafted a menu of exceptional dishes for you to savour, many of which are already firm favourites, requested time and again by our guests. 
Their close relationships with Scottish producers allows them to source the very finest local ingredients, and through their shared vision and perfect blend of traditional and modern culinary techniques, they bring bold and exciting flavours to every plate.  
Rated one of the cosiest Pubs in Scotland
The Globe Inn – first established in 1610 and Robert Burns' favourite howff – combines rich and passionate history with a stunning and sympathetically refurbished restaurant and bar.
The most prominent of all the pubs associated with Robert Burns
The Globe is a shrine to Burns' life and times… Ancient timber panellings cover three tiny rooms – all of them museum pieces – with varnish upon varnish upon scuffed, knocked-about, well-worn surfaces.
Ranked No. 1
Most Historic Pubs in Scotland
Went to a Burns Night at this recently refurbished Inn. The menu was a starter of Haggis neeps and tatties with peated rascally cream. The main course was slow cooked rib of beef with dauphinoise potatoes and sprouts al cream. The food was fantastic, period.
Dumfries
Stunning food, excellent fine dining, the newly refreshed establishment was a joy from start to finish. Visited last Friday, beautiful 3 courses. Haggis, pork wellington and toffee apple trifle. Great service and atmosphere, would highly recommend. You will not be disappointed.
Glasgow
I had the venison carpaccio to start and the flavour was intense! Bright colours lifted the whole dish and the addition of dark chocolate gave such a natural sweet element. I then had the ox cheek. No other word than divine is acceptable to describe it! The cheeks melted in the mouth and were accompanied with a rich buttery pomme puree.
Dumfries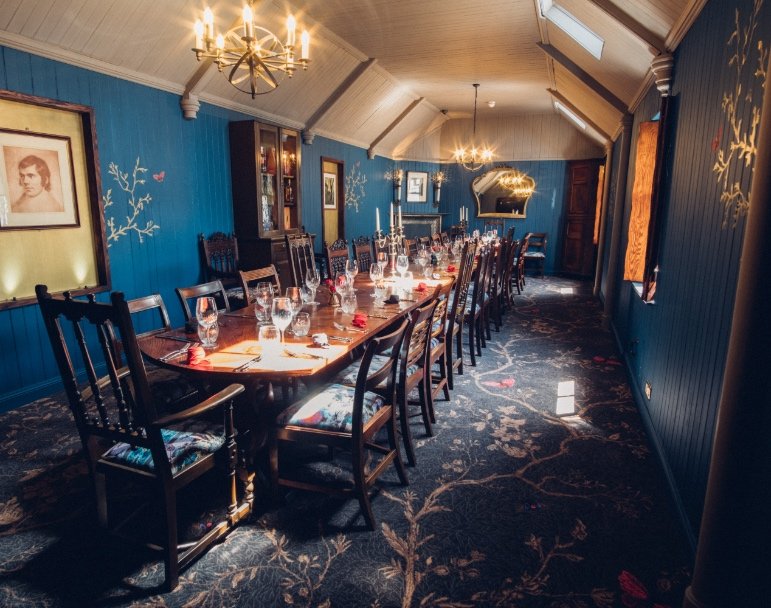 A truly unique experience
PRIVATE DINING
Exclusive menu choices for up to 30 around our boardroom style table with high back chairs, amongst panelled ceiling and walls, stunning chandeliers, original fireplace and stained glass windows. Or for a spine-tingling experience, 4 guests can dine around Burns' very own dining table in the Burns' Dining Room.
Read more