Delve into The Globe's rich and colourful past and find out why this historic inn was Robert Burns' favourite howff.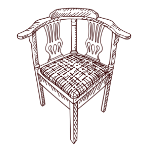 This is The Poet's chair! Sit in it and you're obliged to recite or sing Burns, otherwise it's 'drinks all round' on you!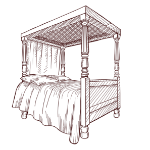 Burns had a passionate affair with Anna Park, niece of Mrs Hyslop. This is where, in Burns' own words, "…the gowden locks of Anna…, lay on this breast o' mine".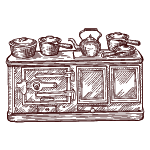 In this kitchen, Mrs Hyslop, landlady of The Globe, prepared traditional fayre for Burns and his companions.
BOOK A TOUR OF THE GLOBE'S BURNS ROOM
Discover the rooms where Robert Burns lived, loved and held court.
Explore his life and legacy, with a close look at authentic items owned by the bard himself. Sit in his chair, recite prose and soak up the authentic atmosphere of his favourite howff.
Wrap up your tour with a warming Annandale Distillery dram in the Snug Bar.
Tours are available 12pm, 2pm and 4pm Tuesday to Saturday's.
Our tours last approximately 45 minutes.
Tickets cost £10 per adult and under 18's can join for just £1. 
For bookings and more information please call 01387323010 or email Mhairi on m.hastings@annandaledistillery.com.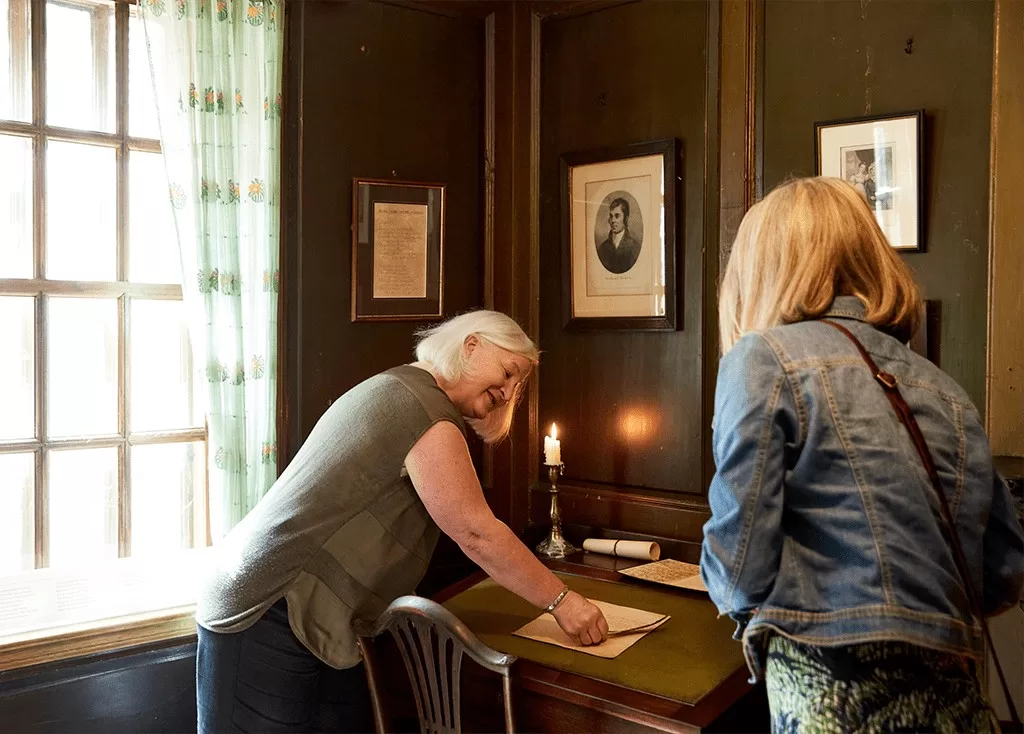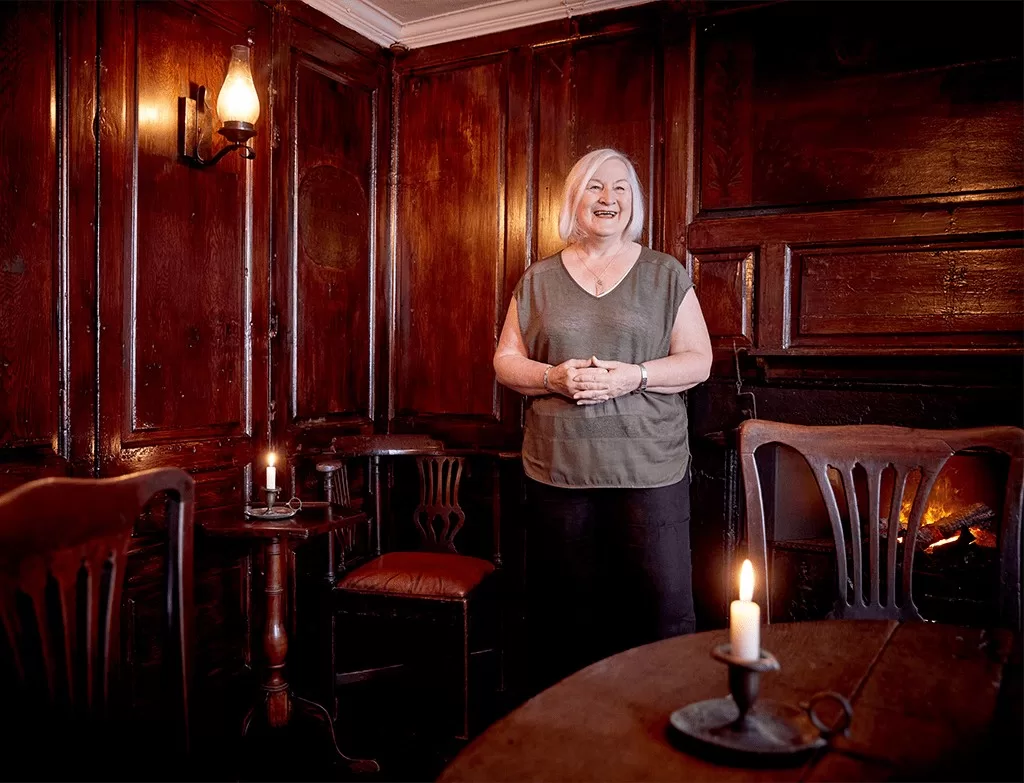 Sit in Burns' chair and recite his poetry
BURNS' DINING ROOM
See the very spot where Burns ate, drank and entertained his companions with verse and song. In Burns' time this was known as his Snug. Sit in his chair if you dare, but if you do you are obliged to recite his poetry or buy the entire inn a drink.
Read Burns' verse, diamond-etched onto the windowpane
BURNS' BEDCHAMBER
It is in this room that Burns often slept and shared intimate exchanges with Anna Park, a serving maid at The Globe Inn. Perhaps he composed his favourite song 'The Gowden Locks of Anna' whilst lying with her in this room.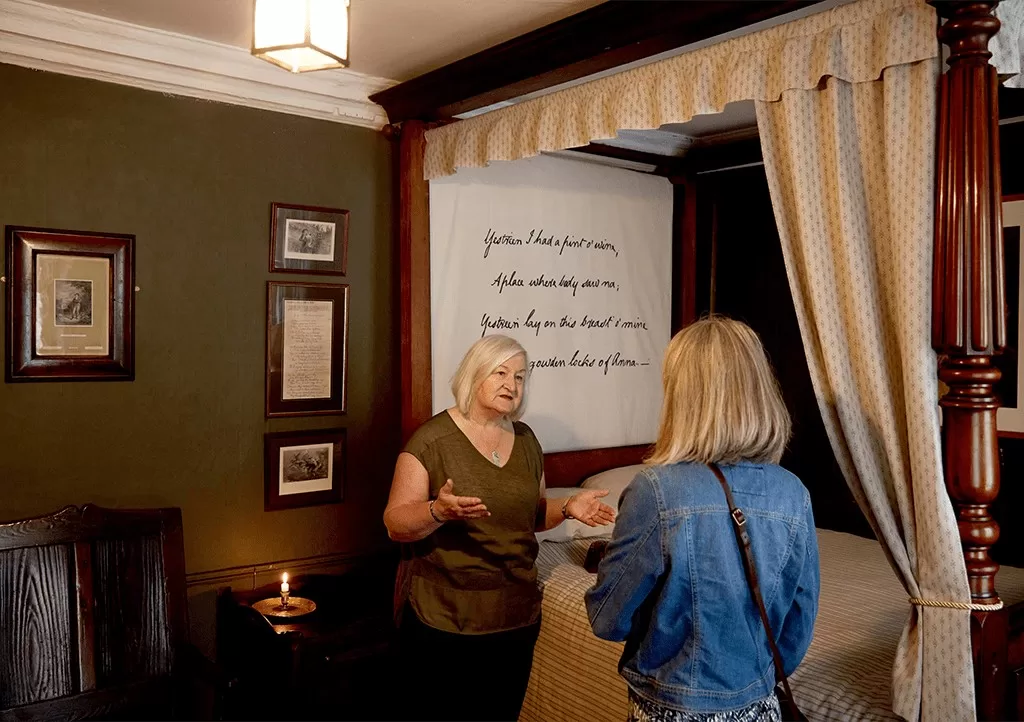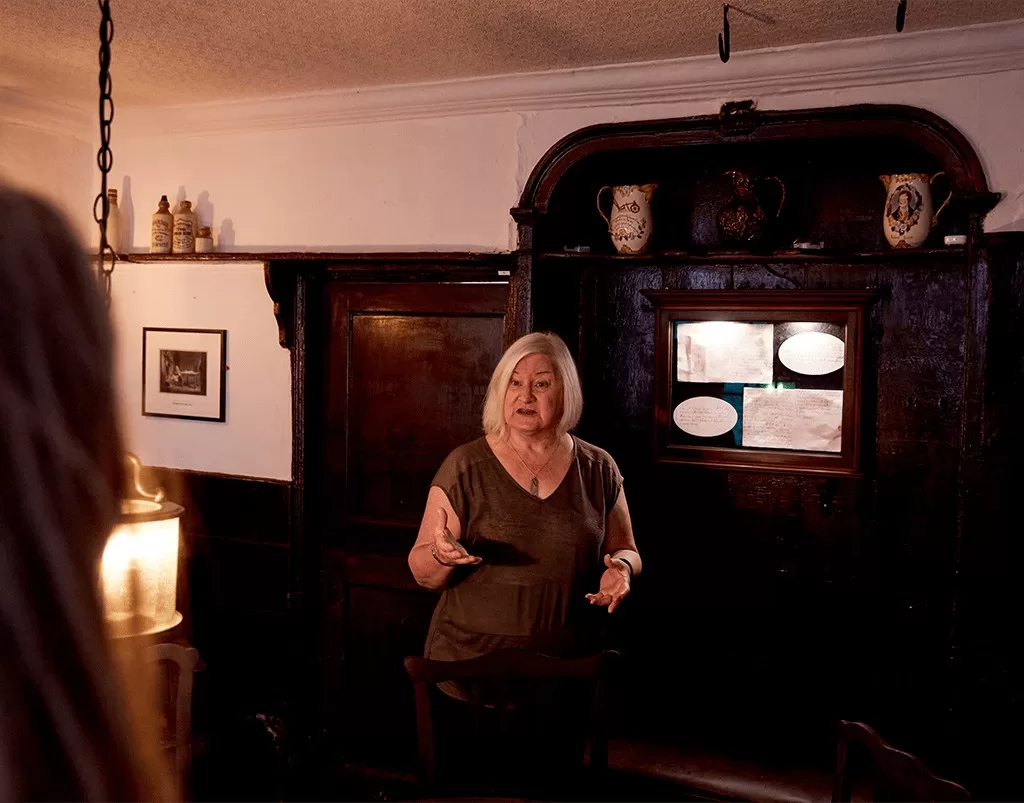 TRADITIONAL KITCHEN IN A TRADITIONAL SCOTTISH TAVERN
MRS HYSLOP'S KITCHEN
Mutton broth, sheep's heid, haggis, stovies, clapshot, clootie dumpling – these traditional Scottish delights, and many others, doubtless made their way from Mrs Hyslop's kitchen onto the plates of hungry local diners, including the illustrious Robert Burns.
our complimentary gift voucher
PICKED UP ONE OF THESE?
Terms & Conditions. 
1. Tours must be booked 48hrs in advance (please call 01387323010)
2. Promotional tours are available from 6 times a day Tuesday to Saturday.
3. Only one offer per voucher is redeemable.
4. Vouchers can not be exchanged or sold for their cash value.
5. A maximum of 8 guests are allowed on any single tour.
6. We reserve the right to cancel any tour booking with appropriate notice.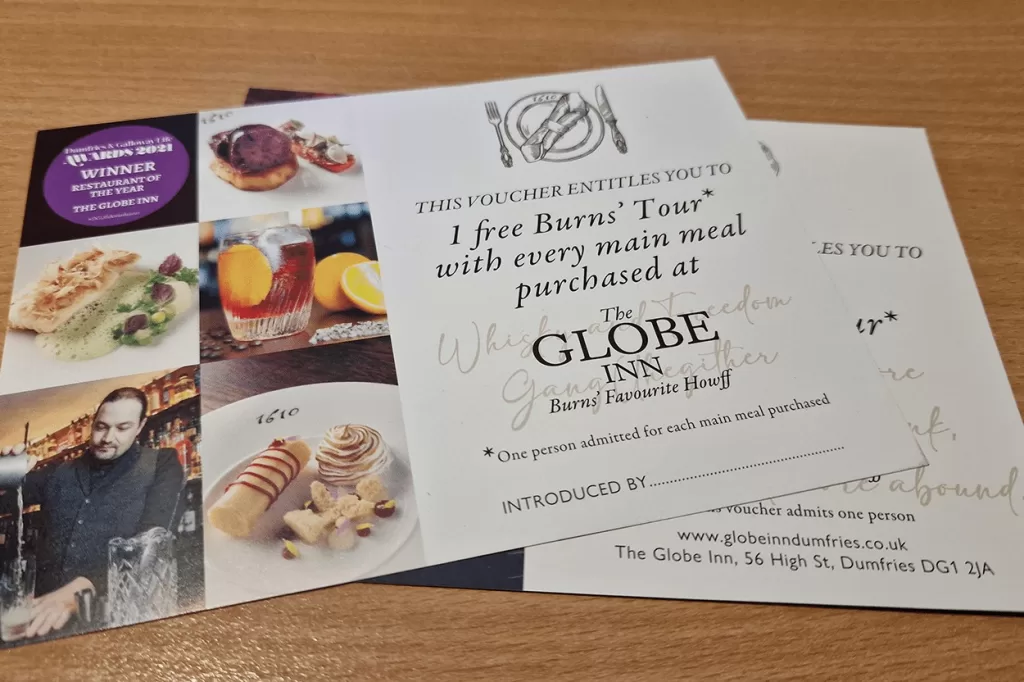 Please pre-book at least 24 hours beforehand.