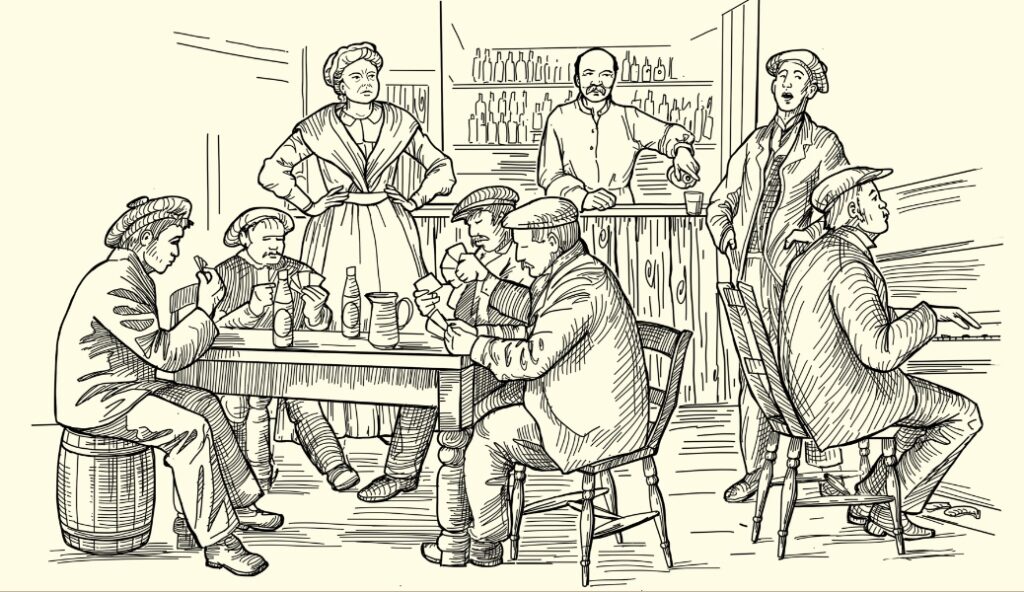 JACK AND 'MA' BROON
Jack and 'Ma' Broon (Brown) also had a long association with the Globe. In those days, like many other pubs of that era, the back room was very much a male working class drinking den, devoid of creature comforts but complete with a piano (of sorts) and a set of drums, with every encouragement being given to the clientele to make their own entertainment.

However, 'Ma Broon' would put up with no nonsense. If someone, to whom she did not take, opened the sliding door of The Snug, he would be politely but firmly told…"Nae laddie, your place is next door".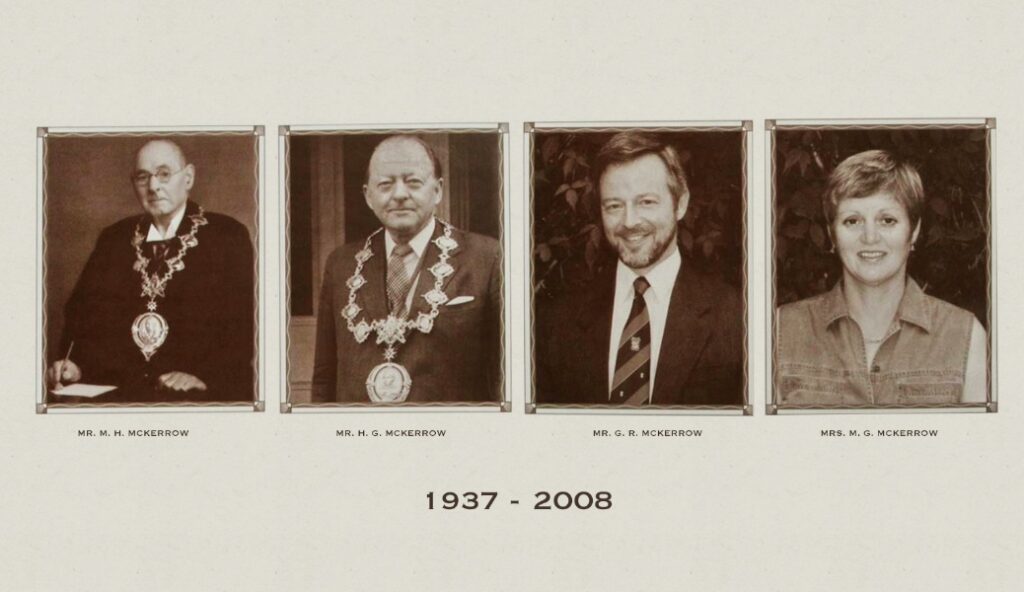 McKERROW FAMILY (AND JANE BROWN)
Three successive generations of the McKerrow family owned The Globe Inn from 1937 until 2018; Matthew, George and most recently, Gordon & Maureen. The McKerrow's association with Burns runs very deep, with both Matthew and George becoming Presidents of the World Burns Federation. Gordon & Maureen's tenure witnessed much change in the immediate environs of The Globe Inn, with a large number of historic buildings demolished in the area between the former King's Arms Hotel and Nith Place. Sadly, the rebuild hasn't been entirely sympathetic, although The Globe Inn stands essentially unchanged amidst all the turmoil. Looking back over the centuries since 1610, the buildings that form The Globe Inn would originally have been open to the High Street, with horses stabled in what is now the lounge bar and restaurant area, with The Snug probably being the former tack room.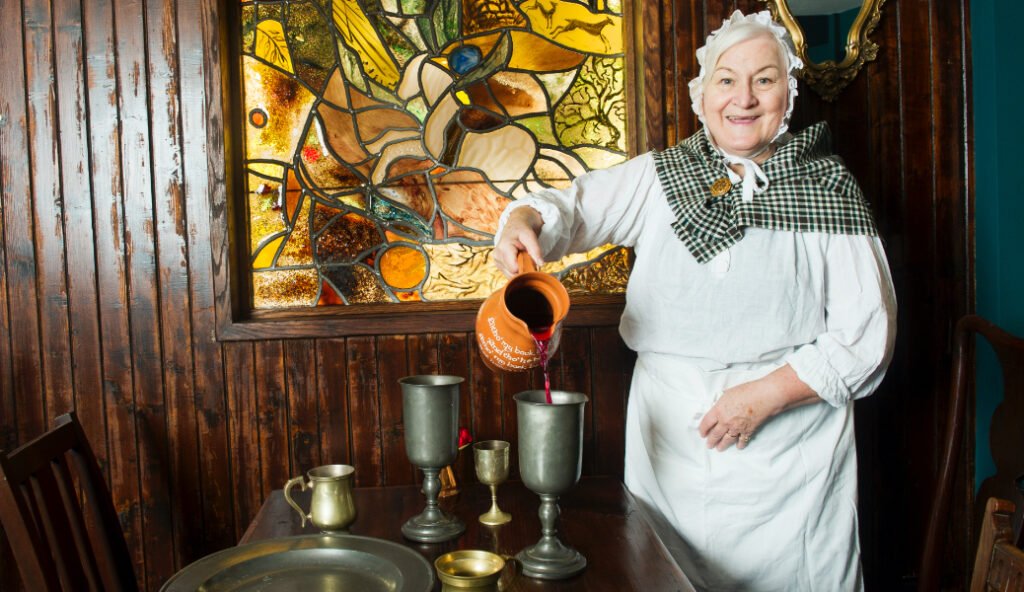 JANE BROWN
It was during the McKerrow era that Jane Brown became the long-standing (and highly colourful) landlady. Jane is also an honorary female member of The Howff Club. Noted for her magnificent and fully costumed portrayals of Jean Armour, Jane became the first female president of the World Burns Federation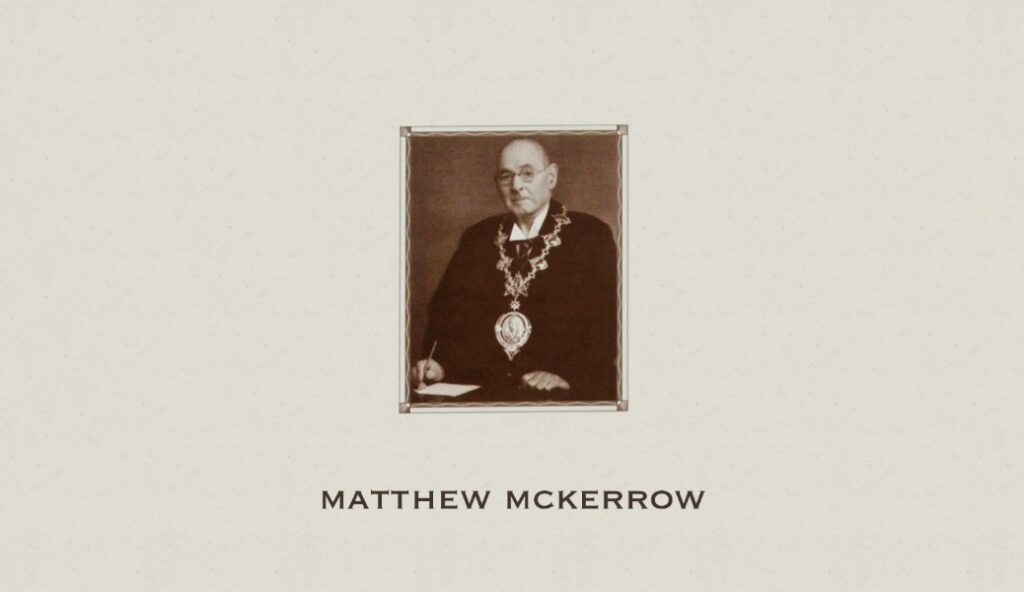 MATTHEW McKERROW
It was one of Matthew McKerrow's enduring wishes that "the property should not be sold to a foreigner". Hopefully, he would be content in the knowledge that the new owner, Annandale Distillery Company Limited, is ultimately owned by 'Doonhammer' David Thomson and his wife Teresa Church. David's family association with Dumfries stretches back for many generations. His great grandfather, John Lockerbie, ran a chemist shop in Nith Place and was Provost of Dumfries during World War 2. From the late 40s to the late 60s, David's paternal grandfather (Thos. M. Thomson) ran a clock, watch and jewellery business at 136 High Street (opposite the Mid Steeple – now part of Santander Bank).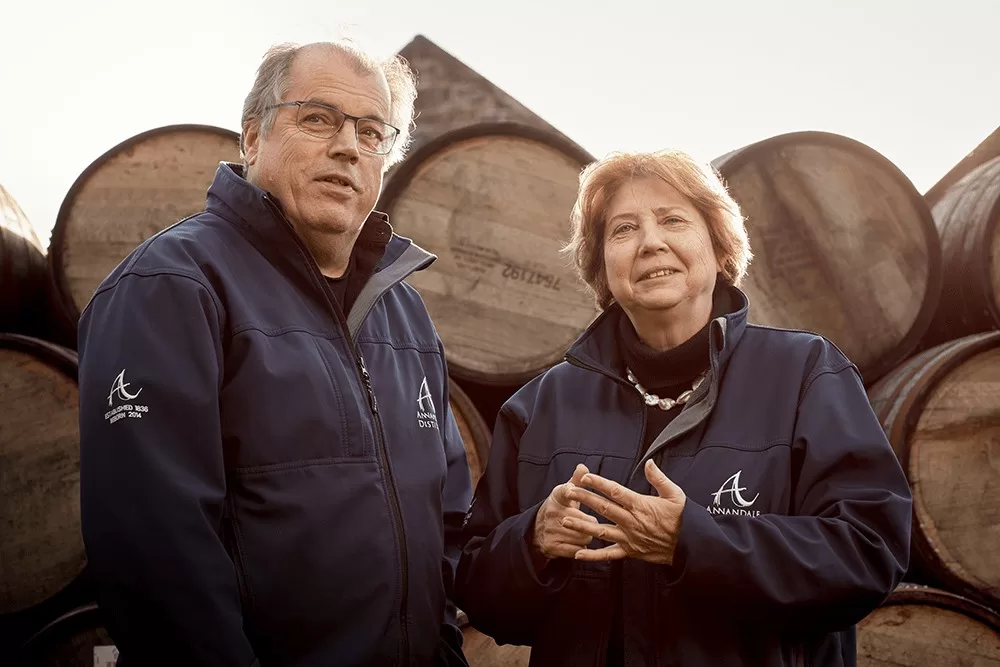 Current Custodians of The Globe Inn
DAVID THOMSON & TERESA CHURCH
2018 – David & Teresa bought The Globe, primarily to preserve the Burns Rooms. To this end, they have invested heavily in a sympathetic restoration of the entire property, with a view to building up a commercially viable hostelry that's capable of sustaining the historic Burns Rooms for many generations to come.